EMILIA ROMAGNA: WINE AND FOOD TOUR
7 days 6 nights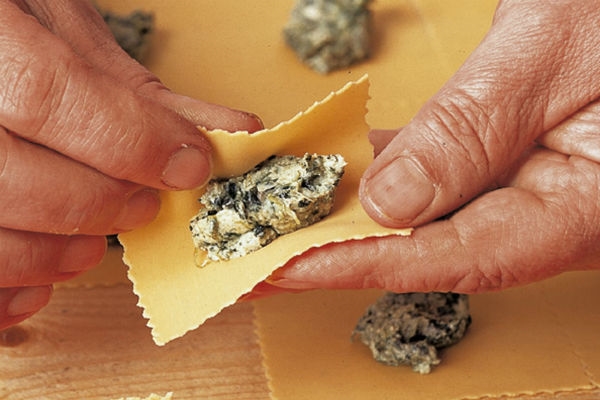 Day 1 - Arrival at the hotel in Parma and overnight.
Day 2 – Parma
Breakfast. Visit of Parma with its Cathedral and the Baptistery. We will continue to Sant'Ilario d'Enza where we will stop at the winery Cantina ** for a wine tasting. This winery is well-known for its excellent Lambrusco and its high-quality wines, which are proposed in the best restaurants in the world. Lunch in nearby restaurant. In the afternoon visit visit of the production of Prosciutto di Parma DOP. Dop certi?cation ensures that the products are made using pork meat obtained exclusively from locally reared pigs, which is then cured following strict protocols, ensuring the most delicious results. Tasting of this Italian typical product, the king of all cured meats, a pleasure for your palate.
Return to the hotel. Dinner not included. Overnight in Parma.
Day 3 – Busseto Polesine Parmense Vigolzone
Breakfast. Departure to Busseto, a small village which was birthplace of the composer Giuseppe Verdi. Visit of the Theatre and Verdi's House. We will proceed to Polesine Parmense where we will visit the ancient farm of Spigaroli's family, which offers excellent wines such as "Strologo", "Tamburen", local agricultural products, home made salami, a fine restaurant and a private Relais. Lunch inside the property. In the afternoon we will stop in Vigolzone and visit the winery La Tosa, with its 8 different wines representing "8 different moments of the day". A real experience! The estate hosts also a small museum of grapes and grape tree. Return to the hotel and overnight. Dinner not included
Day 4 – Modena
Breakfast. Visit of Modena with its Piazza, Palazzo Ducale and Torre della Ghirlandaia. Our first wine tasting will be done in Castelvetro in a winery where you will enjoy a tasting of delicious "Lambrusco" and a very nice lunch. In the afternoon we will carry on with the visit of a balsamic vinegar producer. Transfer to Bologna. Dinner in a typical Osteria Bolognaise. Overnight in the city center
Day 5 – Bologna and Faenza
Breakfast. Visit of Bologna city center and stop over at the local market to see and taste some local products. Lunch in a typical restaurant.
In the afternoon we will drive southward to Faenza, a medieval town famous for the ceramic and pottery production. A local ceramic master will show us his showroom with a beautiful collection of classical and contemporary masterpieces. We will carry on our visit to to Dozza, a very nice medieval village which preserve an imposing castle and the Enoteca Regionale (regional museum and wine shop), which is nowadays the association of the most important local wine producers. Here we will taste the best wines of our region. Dinner in Dozza, night in the hotel .
Day 6 – Forlì and Forlimpopoli
Breakfast. Visit of Forlì with Piazza Saffi and San Mercuriale Abbey, in Romanesque style. On the main square we can also admire some buildings in rationalist style. We will proceed to Predappio and visit the winery Condé, which is famous for its 100% pure Sangiovese produced in 3 differents varieties: DOC, Superiore and Riserva. Lunch at the restaurant inside the propriety.
In the afternoon we will drive to Forlimpopoli, the home town of Pellegrino Artusi, author of the famous 'Science in the Kitchen and the Art of Eating Well' cookbook, which has gone through 14 editions since its first publication in 1891 and was translated into English, German, Spanish and Dutch. We'll visit Casa Artusi, the first centre of gastronomic culture devoted to Italian home cooking.
In CASA ARTUSI you'll have the possibility to attend one of their HANDS-ON COOKING CLASS (min 8 people, 4 hrs) like the " SFOGLIA: FRESH HOME MADE PASTA " with Associazione delle Mariette; a group of local women called "azdore" (women who make pasta at home every day for their family).
Overnight at the hotel.
Day 7
Breakfast and departure.